Dear Friends of Blue Hill Bach,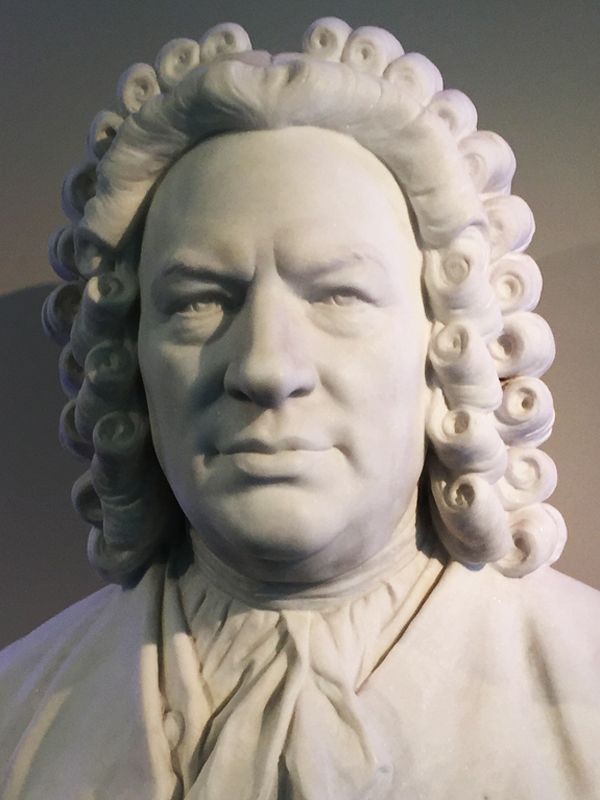 Wow – what a year it's been! Blue Hill Bach's 9th season was a rousing success, with one smashing performance after another, and educational events that reached music lovers young, old, and in between, from near and far.
Our celebration of Bach's birthday in March attracted a large audience eager to hear a rare performance of Bach's Musical Offering. The summer festival ran for nine days, with an event every day. We performed Vivaldi's The Four Seasons to sold-out houses at David's Folly Farm and St. Alban's Episcopal Church. Lectures by art historian Sheila ffolliott, violinist Jude Ziliak, and Music Director John Finney delighted all, and a master class for young string players provided instruction and inspiration for the next generation's musicians. The festival's closing weekend was like a grand crescendo, with the St. John Passion thrilling musicians and audience alike.
In 2020 we celebrate our 10th season, starting with Bach's birthday on March 21, featuring organist Abraham Ross—our 2016 Marville Young Artist Fellow—and the Zenith Ensemble, a fabulous vocal group that includes regulars on our roster.
The high point of the summer's festival, July 18-26, will be a production of John Gay's The Beggar's Opera, from a new edition by Grant Herreid, who returns as music director for the opera. This has opened a wonderful opportunity for joint programming with New Surry Theatre, whose production of The Threepenny Opera, an adaptation of The Beggar's Opera by Kurt Weill and Bertolt Brecht, is scheduled to follow our festival.
As we head into our 10th season, we invite you to help us build on the excitement of the past year. We couldn't do all this without your support. Please consider making a gift now so that Blue Hill Bach can continue to bring exciting programs of Baroque music to Downeast Maine. If you've made a donation recently, thank you!
Sincerely,



Marcia Gronewold Sly
Executive Director
Please click this button to make a gift using PayPal or a credit card:

You may also make a gift by calling (207) 613-5454. For more information or to volunteer, e-mail us at info@bluehillbach.org.
Blue Hill Bach is a nonprofit public charity operating under Section 501(c)(3) and in compliance with Section 170(c) of the Internal Revenue Service Code. IRS Identification Number 45-4334021.